Walking a "country mile" evokes images of long, winding paths, roads less traveled, and circuitous routes. Country miles are much longer than regular ol' miles, since they wander along through valleys, over hills, and around bends. Sometimes our journeys are emotional or spiritual rather than physical. Whatever the case may be, when we walk a country mile we are taking a road less traveled. We aren't getting to our destination in a straight line, by the shortest route. Our path has turns and the view isn't always clear, but in the end the journey is much more worth the while. Slow down a little and enjoy your own country mile and don't forget to enjoy the scenery along the way! A Country Mile brings to mind the old, slightly dusty feel of a country road from days-gone-by. Jam-packed full of elements and patterns with a slightly shabby look, this kit will transport you right back to that favorite spot on the old family farm... maybe it's Grandma's kitchen, or the swimming hole, or some secret spot in a field somewhere? Where will your County Mile take you?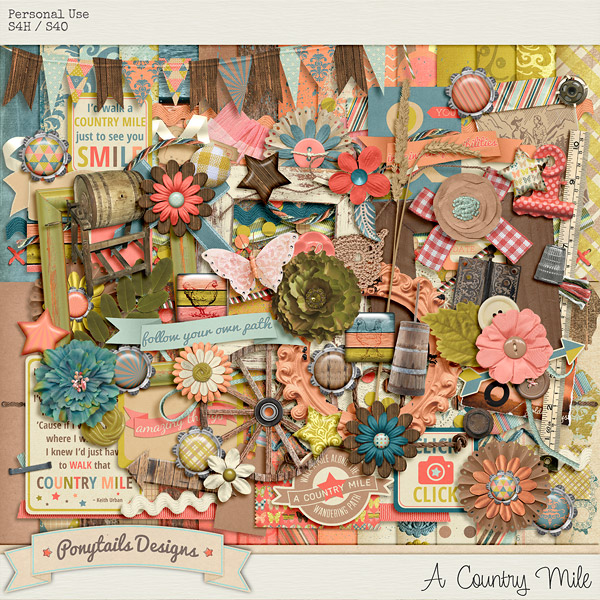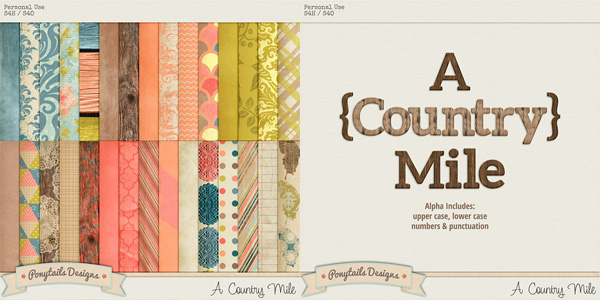 Aren't those pages simply gorgeous? As you can see, this kit has enough versatility to make all kinds of pages. you definitely aren't limited to what you can make! (And with over 90 elements and 30 papers, you'll have endless variety!) Be sure to stop by
Natasha's blog
to pick up some free extra papers too!
My layouts which are not previewed above.